Prestižno nagrado inovacija leta "Innovation of the Year" je dobil ABB-jev azipod D, električni pogonski sistem na priznani prireditvi Electric & Hybrid Marine World Expo, ki je ta teden potekal v Amsterdamu.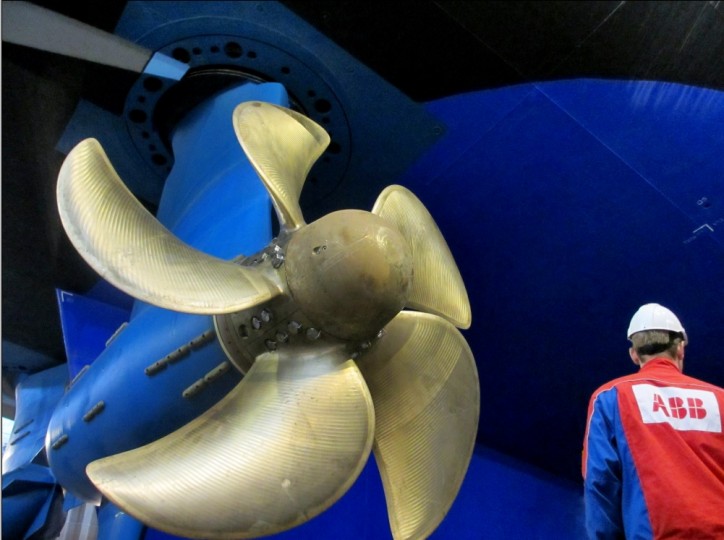 Nagrado so izbrali žirije mednarodnih 38 – članskih akademikov, strokovnjakov industrije in pomorskih novinarjev. Pohvalili so ta pogonski sistem, ki po njihovem mnenju pomeni veliko večjo energetsko učinkovitost, fleksibilnost in zanesljivost. Poleg tega je bila ABB nagrada dodeljena že drugo leto zapored. Prva leto so postali Proizvajalec leta. Predsednik družbe ABB, Peter Terwiesch, je komentiral: "Veseli smo, da je naš najnovejši dodatek električni pogonski sistem dobil to nagrado. Prožnost in učinkovitost porabe goriva na električni pogon je ključnega pomena za uspešnost in konkurenčnost v pomorskem prometu.
Azipodov električni pogonski sistem ABB se že namešča v potniških ladjah, trajektih in ledolomilcih.
Vir informacije : vesselfinder.com , FOTO : ABB